Third Year Workshop Assessment Training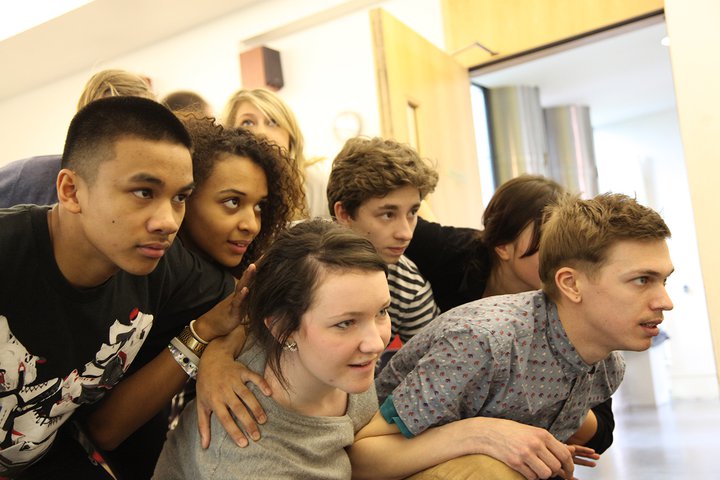 Come along for a free workshop day for people aged 16 -20 led by our third year BA (Hons) in Acting students.
Please note: you can book one place per transaction. This is so we can email details to everyone individually before the event.
What is the Free Workshop about?
The Free Workshop is run by third year RADA students who have been participating in a workshop training programme. This training will enable the third years, once they have graduated, to run drama based workshops, and thereby share the skills that they have learned during their three years training with other young people. The Free Workshop that you have been invited to is the day on which they will be assessed.
Why are they being assessed?
Once they have completed this training programme these third year students will be among the pool of graduates that run the morning sessions on the Saturday workshops that you might have been involved in, so it is important that the workshops they devise are of a good standard. The assessment day gives them the opportunity to receive constructive feedback from workshop participants.
Where will the workshop take place?
The workshops will be held in the RADA Studios building.
16 Chenies Street
London
WC1E 7PA
How long will the workshop last?
The workshop will run from 10.00 until 5.30pm, with an hour off for lunch. Please arrive 15 minutes early to sign in. We may not be able to admit latecomers.
How many people will be in each group?
You will be working in a group of around 12, and you will stay in the same rooms with the same groups for the duration of the day.
How will the workshop day be broken up?
Each group will be involved in 4 different workshops of an hour and a half each throughout the day. Each workshop will focus on a different element of the drama training i.e. text work, character study, movement etc.
Make sure you get here in plenty of time so that you can sign in without being rushed because there are a lot of you to get booked in. Also be sure to wear comfortable clothes and shoes.