The Little Prince by Antoine de Saint-Exupéry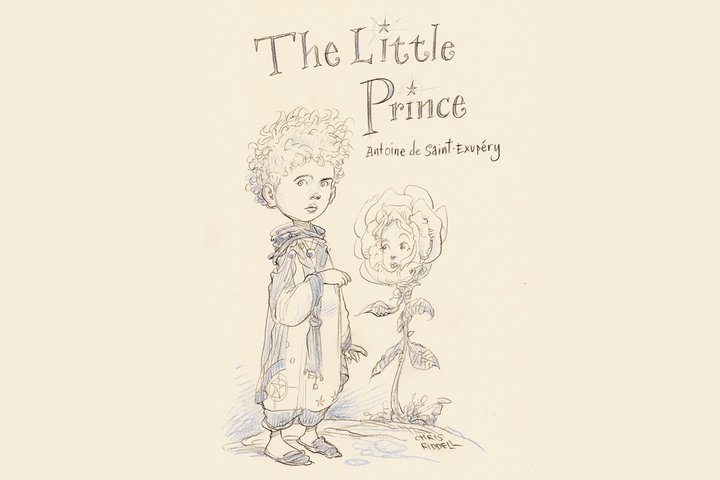 "There's a starman waiting in the sky He'd like to come and meet us But he thinks he'd blow our minds." (David Bowie)
Celebrating its 75th anniversary, The Little Prince, this timeless tale of friendship and trust has become one of the best-loved and most widely translated books ever, equally loved by children and adults the world over.
When a pilot crashes his plane in the Sahara Desert, he meets the little prince who has left his home, Asteroid B 612, on a journey across the universe to understand how to love a rose that has suddenly appeared on his planet. On his travels, the little prince meets many grown-ups who are isolated, blinkered and lonely and a snake who tempts him. But it is his meeting with a fox that reveals the secret of the heart.
The Little Prince is a story about childhood, adults and the magical power of the imagination. It is also a story about art, drawing and creativity.
The performances at the RADA Festival will be a rare opportunity to watch the celebrated author and illustrator Chris Riddell, Children's Laureate from 2015-2017, live-draw the story and re-interpret Antoine de Saint-Exupéry's iconic images.
See The Little Prince come alive and let your imagination join him on his intergalactic journey.
"If a person loves a flower that is the only one of its kind on all the millions and millions of stars, then gazing at the night sky is enough to make him happy. He says to himself: 'My flower is out there somewhere.' " (Antoine de Saint-Exupéry)
Martin Oelbermann (Narrator)
Chris Riddell (live illustration)
Alison Neighbour (costume design)
What else to see in the Festival
Gielgud Theatre
Royal Academy of Dramatic Art
Malet Street
London WC1E 6ED
+44 (0)20 7636 7076
Getting here
By tube
Goodge Street Station: Northern Line 2 minute walk
Euston Square: Hammersmith and City, Metropolitan, Circle Lines
Tottenham Court Road: Central and Northern Lines
Russell Square: Piccadilly Line
By train
You can easily reach us by public transport links from London's major railway stations. The most accessible include Euston, King's Cross / St. Pancras and Waterloo