RADA Talks: Kenneth Branagh and Ralph Fiennes in conversation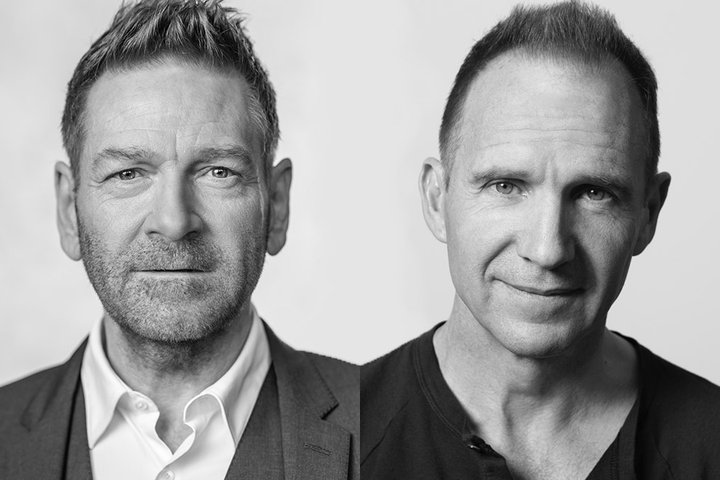 As part of the RADA Talks series, RADA is partnering with DICE to bring you a conversation with award-winning actors and directors Kenneth Branagh (Death on the Nile, Thor, Dunkirk) and Ralph Fiennes (The Dig, The White Crow, The Grand Budapest Hotel).
These legendary performers share unique insights from their extraordinary award-winning careers as they examine their craft.
Chaired by Pamela Jikiemi, Head of Film, Television and Radio at RADA.
Streamed at 8pm GMT and available to bookers for 48hrs on demand.
This is a fundraising event for the Royal Academy of Dramatic Art (RADA). We are thrilled to share this conversation from two of our high-profile graduates as part of our ongoing RADA Talks, a series exploring the world of acting for stage and screen.
This event will be captioned.
Kenneth Branagh is an actor and director in film, television and theatre. In addition to his acclaimed cinema adaptations of William Shakespeare's plays, he has also directed and/or acted in films such as Murder on the Orient Express, Dunkirk, My Week with Marilyn, Thor, Tenet and Cinderella. He has had a huge TV success with his BAFTA & Emmy winning portrayal of Wallander and has received 5 Academy Award nominations in 5 different categories.
Ralph Fiennes has enjoyed an extensive career acting in theatre, film and television as well as producing and directing film. His last stage appearance was at the Bridge Theatre in Beat the Devil by David Hare, directed by Nicholas Hytner which was performed under social distancing rules. His many other theatre credits include: Antony and Cleopatra and Man and Superman directed by Simon Godwin at the National Theatre; Ivanov, Richard II, Richard III and Coriolanus for the Almeida; Brand and Henry VI for the Royal Shakespeare Company. Further theatre credits include The Master Builder, God of Carnage and Faith Healer. His many film credits include Schindler's List, The English Patient, The Constant Gardener, The Grand Budapest Hotel and the roles of Lord Voldemort in the Harry Potter films and M in Skyfall and Spectre. He has also directed three feature films - Coriolanus, The Invisible Woman and The White Crow. His most recent film credit for The Dig was released on Netflix in January 2021. Fiennes' forthcoming films include The King's Man, The Forgiven and No Time To Die.
Pamela Jikiemi (MA PGCE FHEA) classically trained at ALRA, with postgraduate study completed at the Royal Central School of Speech and Drama. Pamela is also currently a PhD candidate exploring representation in actor training.
Pamela has worked creatively and extensively as an actor (television, radio, film, theatre and voiceover, nationally and internationally) in Senior Management and as Department Head/Unit Leader/Visiting Lecturer in Broadcast, VFX/Design Post Production, Digital Media, actor training, theatre and screen.
Her strong track record of actor training, leadership and industry links ideally places her as part of the RADA team - a team that fully prepares RADA's historically diverse cohort of acting students to be specialists, able to pursue highly rewarding, composite careers in the industry, with transferable skills.
Published works: a chapter titled, "Training or Racialisation? The Case of the Black British Trainee Actor" published in Progress in Education 56.
Fundraising at RADA
RADA is a registered charity and we depend on the generous support of donors and partners to deliver our world-leading training and make it accessible to everyone, regardless of their background or financial circumstances. With the devastating impact COVID-19 is having on young people's opportunities, especially within the arts and cultural sector, your support is needed now more than ever. If you can consider making a donation please
Text 5RADA to donate £5 on 70085
Text 10RADA to donate £10 on 70085
Text 20RADA to donate £20 on 70085
UK networks only. Texts cost your donation amount plus one standard rate message.