The Very Error of the Moon by Leaphia Darko at The London Rep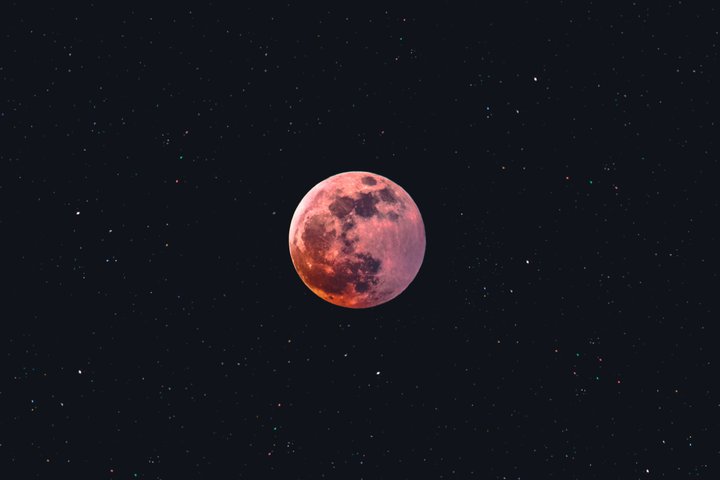 A RADA Festival commission in association with HOME, Manchester.
Shot entirely on a smartphone and GoPro during the Covid-19 quarantine, the loneliness of being singled out along racial lines is reflected in the necessity of the solitary film making process.
With production taking place a few weeks after the death of George Floyd and using Shakespeare's Othello as a creative starting point, this film takes a look at the costs of being 'othered' in a racialised world from the perspective of a Black British Millennial in the midst of these challenging times.
Blood moon photo credit: Ashan Avi
Available as Pay What You Can starting from £0 on the HOME, Manchester website.
Watch here from 30 July
Leaphia Darko is an actor, writer and lifelong Londoner. She is the Founder & Artistic Director of The London Rep. The production company was established in 2018 to make period pieces centring the stories of people of colour on stage and screen by utilising and creating a space for ethnically diverse performers, technicians and creatives. Contemporary working class life and three dimensional female characters are also big features of their content.
For more info head to thelondonrep.com or search @thelondonrep across all major social media platforms.
Leaphia graduated from the RADA BA in Acting in 2017 and has worked consistently since then most notably at The Theatre Royal Haymarket (Cookies), The Globe (Love's Labours Lost, Henry IV pt1 and 2, Henry V, Henry VI, Richard III) and The Bridge (Julius Caesar). Her first smartphone film Alex (2018) led to her selection by the Independent Film Trust to their Vertical Lab mentoring scheme for promising filmmakers from underrepresented backgrounds and a screening at Raindance Film Festival 2018 as part of an early career scratch night. She is also being mentored in setting up the company by The Prince's Trust. Her first full length play The Secret Life of Cats was part of the Women at RADA readings in 2019, her next is in development for early 2021.