Knock Knock by Hot Coals Theatre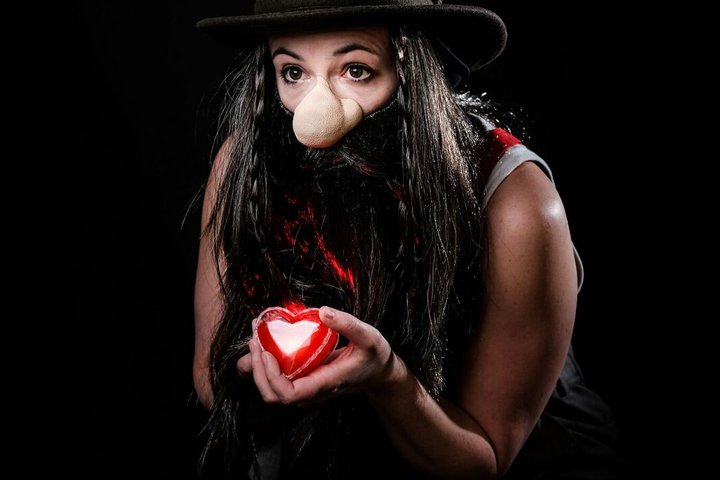 Two hearts, one cottage and a book with all the answers.
A modern folk story for our times.
Once upon a time, tucked away in a small rickety cottage deep in the heart of the forest, a woodcutter goes about his life in a world of woodland magic. When one day a stranger knocks at his door, bringing with her a most unexpected of spells…
But when the pressure of social expectation worms its way to the centre of their lives, bringing confusion to their hearts, a choice must be made: stay and conform, or run and be free - or is there another way?
Hot Coals Theatre returns with a fairytale of love and longing. Expect to laugh and cry in this poignant and moving piece using physical theatre, clown and mask to capture the hearts of grownups and families.
Knock Knock has been created to be complete inclusive to both d/Deaf and hearing audiences.
Suitable for all ages (suggested 9 yrs+) Devised and performed by Hot Coals Theatre
This piece has been devised to be completely inclusive to both d/Deaf and hearing audiences. We have done this by taking out ALL spoken and signed language, creating our own visual and universal language on stage, with every sound cue matched to a lighting or visual cue on stage. Creating a shared experience between the Deaf and hearing audiences.
Jo Sargeant (Harris)
Clare-Louise English (Pepper)
Chris Drohan (sound design)
Jo Bernard (movement director)
Kelly Robinson (creative consultant)
Chris Daw (photography)
Rehearsal photos
Take a sneak peak at Hot Coals in rehearsal for their show.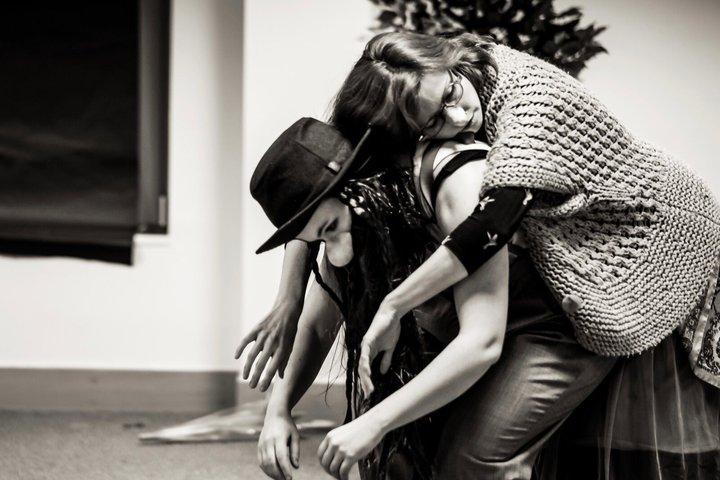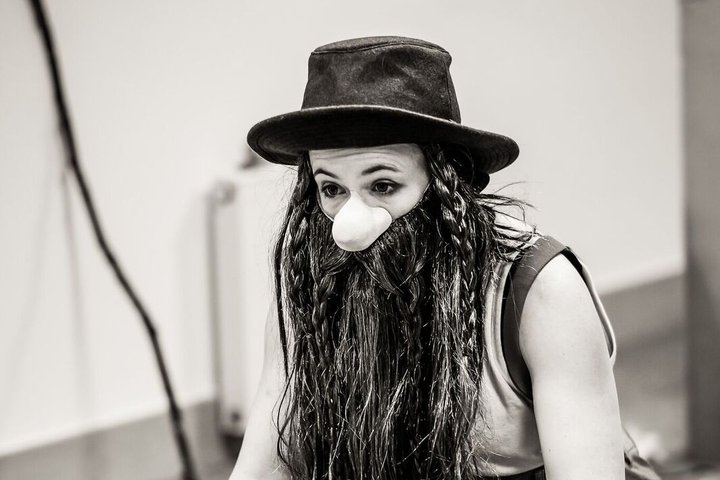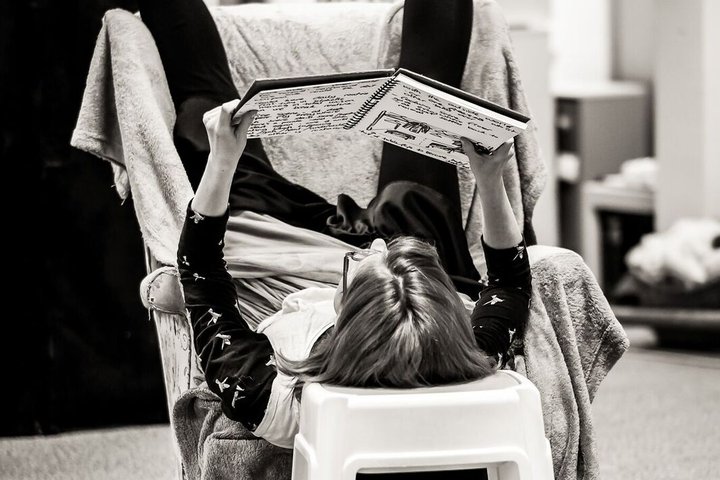 What else to see in the Festival
GBS Theatre
Royal Academy of Dramatic Art
Malet Street
WC1E 7JN
+44 (0)20 7908 4800
Getting here
By tube
Goodge Street Station: Northern Line 2 minute walk
Euston Square: Hammersmith and City, Metropolitan, Circle Lines
Tottenham Court Road: Central and Northern Lines
Russell Square: Piccadilly Line
By train
You can easily reach us by public transport links from London's major railway stations. The most accessible include Euston, King's Cross / St. Pancras and Waterloo