Home - two new Welsh plays by Bethan Cullinane and Gary Lagden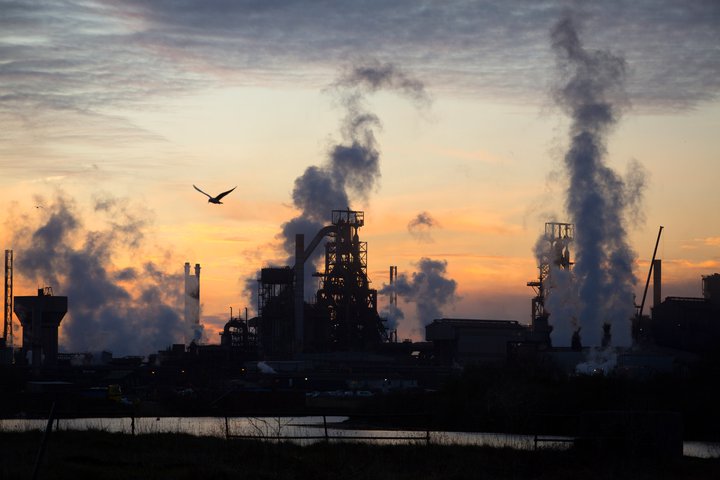 Part of Wales Week in London
Tickets also available from box Office:
boxoffice@rada.ac.uk
+44 (0)20 7908 4800
Two new plays on the theme of home by emerging Welsh acting and writing talents Bethan Cullinane and Gary Lagden, who both currently live outside Wales.
Salt by Bethan Cullinane is a tale of love, loss and salty lips, as a young woman returns to the Welsh village she once called home after ten years away.
Fly Half by Gary Lagden is a lyrical hymn to one man's passion for his family, his town and his beloved game of rugby, accompanied by musician Gareth Moulton.
Following individual success at the RADA Festival 2018, these stunning performances by two RADA graduates are now staged together for the first time. A passionate reflection on all the things that matter: Wales, memory, homecoming, rugby – and chips.
The evening will be introduced by Jeremy Bowen, the BBC's Middle East Editor who has been an award-winning foreign correspondent for more than thirty years.
Co-produced by Wales Week in London by BBC producer Joanne Cayford, journalist and author Hilly Janes, and RADA Festival producer Jo Wiltshire.
Photograph: Matt Cardy


Cast and creatives
Bethan Cullinane - writer,
'Salt'
Bethan's family are from Caerleon in the northern outskirts of Newport. She was born in Essex, much to her grandmother's dismay as this meant that Bethan was not "properly Welsh".
Bethan's family were moved overseas for her father's work but every Christmas and summer holiday was spent back home in Caerleon with the rest of the family. She moved to London 10 years ago to train as an actor at the Royal Academy of Dramatic Art. Bethan has appeared in a range of productions including Hamlet, Cymbeline and King Lear at the Royal Shakespeare Company and Othello and The Merchant of Venice at The Globe Theatre.
Lowri Izzard - performer,
'Salt'
Lowri graduated from RADA in 2016. She is originally from Bridgend in South Wales and is a fluent Welsh speaker. She started performing as a young girl along side her twin sister at the local Eisteddfodau and has been passionate about music and performing ever since. Since graduating, Lowri has appeared in such plays as Lord of The Flies (Theatr Clwyd/Sherman Theatre), Votes for Women (New Vic Theatre), A Midsummer Night's Dream (Wilton's Music Hall) and I Capture the Castle (Watford Palace/Oxford Playhouse/Bolton Octagon). She is also currently filming the second series of Hidden (BBC/S4C) reprising her role PC Mari James.
Gary Lagden - writer and performer, 'Fly
Half'
Gary comes from Port Talbot, South Wales and trained as an actor at RADA. Since graduating in 1994 he has acted in over 80 productions. He has toured nationally and internationally, including work in Russia, Denmark and Azerbaijan. He has worked for many companies including Manchester's Royal Exchange, Theatre Centre, The Touring Consortium, Tangere Arts, The Young Vic, Hull Truck, The Royal Court and Nottingham Playhouse Roundabout. His first job was a season of weekly rep at Frinton-on-Sea summer theatre.
Fly Half is the first play Gary has written and began life in his beloved Aberavon Rugby club in September 2017. It went on to open the 2018 RADA Festival.
Gary is also a freelance director and associate tutor at RADA.
Photos
RADA Studios
16 Chenies Street
London WC1E 7EX