Head to Toe by Paul Westcombe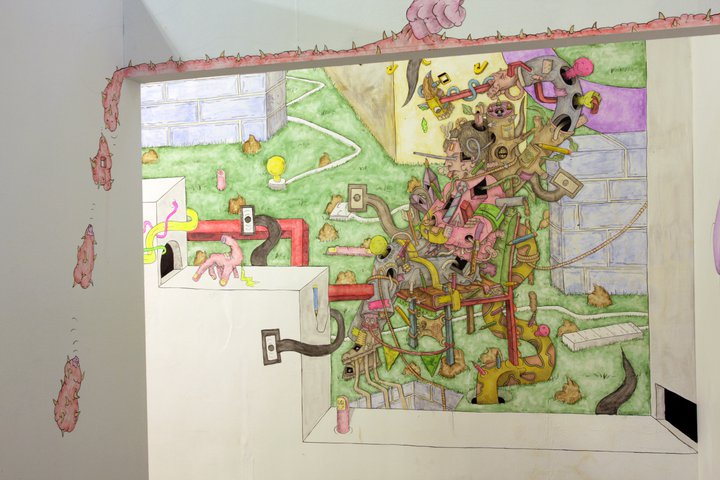 This installation is loosely based on Head To Toe, a novel written by the playwright Joe Orton, who graduated from RADA in 1953.
Artist Paul Westcombe writes:
"The novel is about Gombold, who strays onto the head of a giant while having misadventures around the giant's body. The piece also references Kenneth Halliwell (Orton's partner, who he met at RADA) and will explore their subversive collaborative work of defacing library books - their collective act of subverting books borrowed from Islington's public library by modifying the cover art and titles, and then returning them to the library for the public to find. They were prosecuted in 1962 and were sent to prison for 6 months, where Orton further developed his writing style.
This relates back to my own work of creating fantasy worlds of the imagination as a means of alleviating boredom and confinement. This mechanism is a complex part of human desire: the capacity to construct the grotesque and phantasmagorical in moments of sensory deprivation. It also combines visual language and apparitions, creating a broken narrative alongside my own preoccupation with Orton and Halliwell.
Kenneth Halliwell also made art works from collages, many of which have been lost. I have attempted to add elements of these into the installation, including my own interests in architecture, institution and power.
The installation will involve the surrounding architectural elements while colonising and going for a drive around these spaces, much like Gombold on his journey. I am also researching the idea of the stairwell and architecture as metaphors for the body, in relation to - and celebration of - Orton and his novel."
Some examples of Paul's previous work.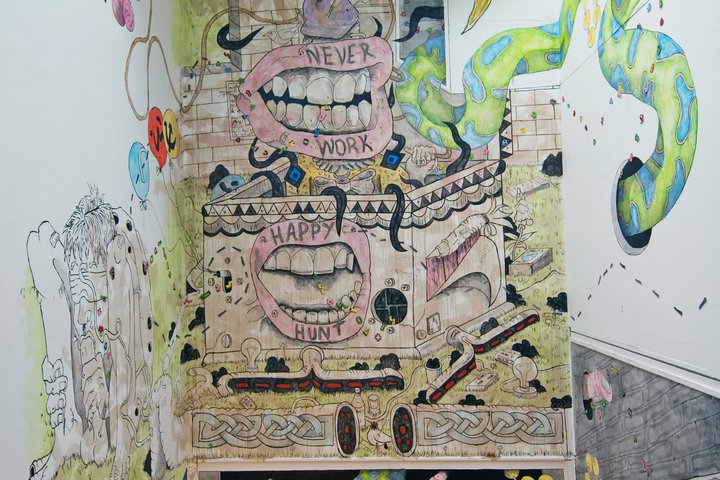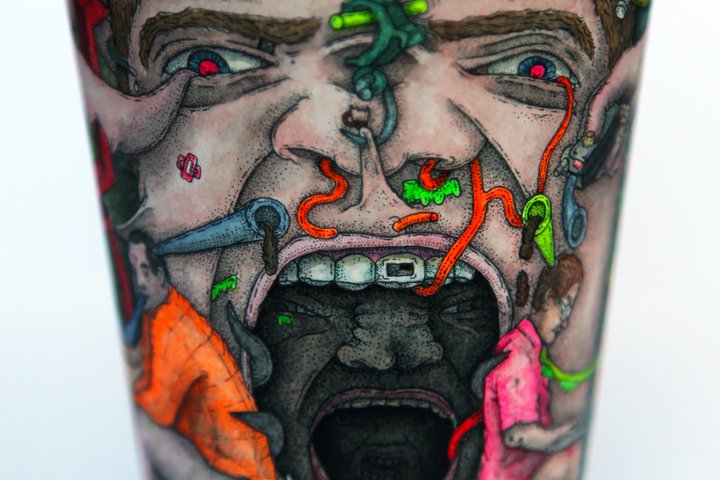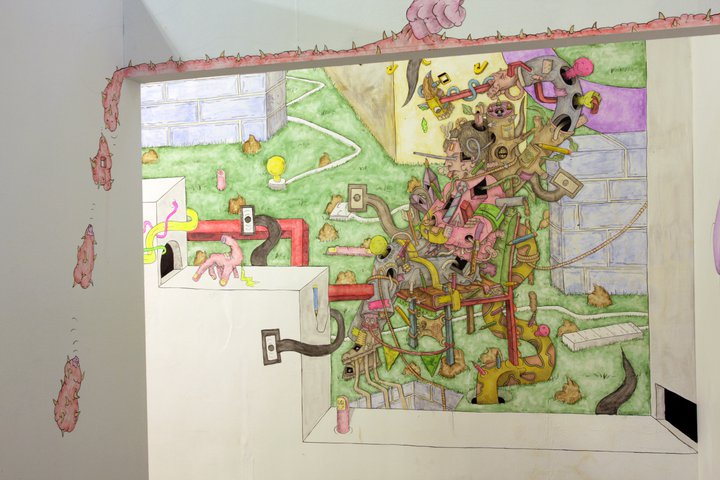 What else to see in the Festival