... and they dance by RADA Digital Youth Company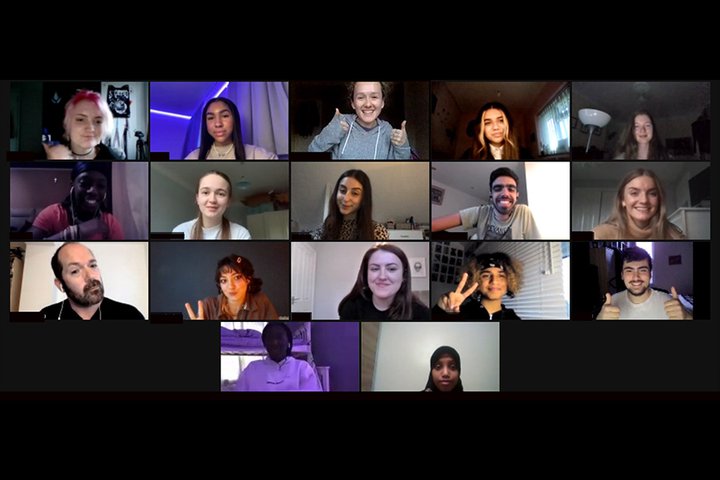 Join us for a screening of ... and they dance.
A short film by RADA's Summer Digital Youth Company.
Our Theatre Production and Acting students put the skills they have learnt into practice during this presentation of work based on Romeo and Juliet.
About the event
Both Audience members will be in a Zoom with RADA Youth Company members & staff. Audience members will have their cameras and mics off during the screening. There will be a live Q&A with the company after the screening. You will receive further information about the format of the event and Zoom details via email once you have booked your ticket.
About the RADA Digital Youth Company
The Digital Youth Company is part of our RADA Access & Participation work. It gives young people aged 16-20 across London and the North East the opportunity to experience actor and technical training.
The aim of our Access and Participation work is: to make sure that our full-time training is accessible to students and practitioners from all backgrounds; to increase diversity across the Academy; and to affect change in the industry in which our students gain employment.
Watching the performance
Running time: 90 minutes (including Q&A)
Tickets are free but booking in advance is essential. Booking closes at 12pm on Friday 23 July.
Instructions for watching will be sent on the day of the performance. Please check your inbox including your junk mail.
Please note: this is an online event and will not take place at RADA.
This event will be captioned and the live introduction and Q&A will be BSL interpreted.
Please only book one ticket per household/shared device.
RADA Digital Youth Company in Alphabetical
order
Amrit Bassi
Cass Hunt
Ellie Farquhar-Smith
Franklina Awuah
Isabella Gray
Isaiah Wamala
Isobel Marshall
Izabela Zieba
James Jagdhar
Lucy Phillips
Millie Blakelock
Rafael Marques
Ruweyda Mohamedhaji
Zola Parker
RADA Digital Youth Company
team
Acting Director Philip Sheppard
Theatre Production Director Hannah Birtwistle-Crossland
Acting Associate Omar Bynon
Technical Associates Ameena Hamid, Ella Saunders, Daniel Smith, Lauren Taylor
Video editor Gino Ricardo Green
Access and Participation Manager Rachel Chellapah