Always Right There by Natalia Rossetti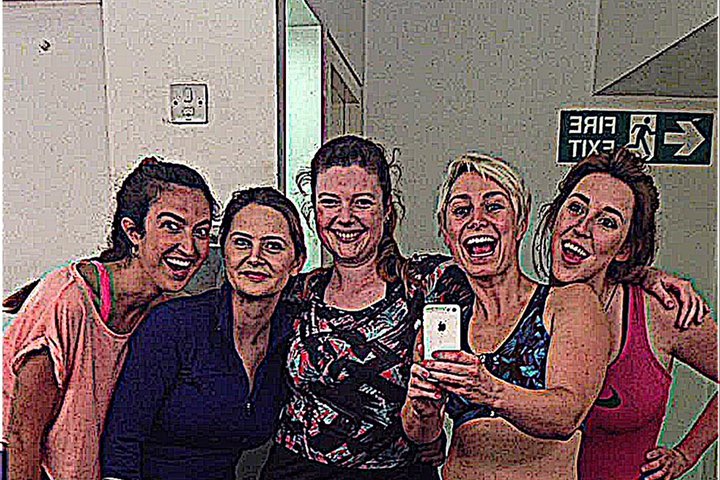 BSL interpreted performances
Wed 4 Jul, 9.15pm and Thu 5 Jul, 4.15pm
Captioned performances
Fri 6 Jul, 2.15pm and 7.15pm
Set between two friends' cramped flatshare and London's poshest spin studio, Always Right There takes you for a spin through five twenty-something women's Lists. Those lists we all subconsciously keep of instances of sexual harassment or abuse that aren't really "bad enough" to warrant talking about, let alone reporting. In a blur of neon and lycra, with the help of a peppy instructor, the characters try and sweat out the memory of a sleazy French policeman, being slut-shamed by your own granddad, or a grim childhood encounter with a stranger's erection.
Back at the flat, two friends talk over everything else: from online dating, yoga and avocadoes, to paedophilia, disturbing sexual fantasies and Instagram porn...
A: How was your Tinder date last night? B: Frustrating. He's very charismatic in that sort of went-to-Eton, raised-by-women, thick jumper way A: I love a thick jumper on a man B: There's something instantly calming about a man who admits it's cold. Anyway we talked about false dichotomies and the crisis of masculinity then he said he had to go. Why wouldn't you just stay out when the option of sex is clearly on the table? A: He sounds like a dick. He probably lives in Clapham with his mousy girlfriend who is heavily into Cath Kidston
In the wake of #metoo, Always Right There welcomes you through dilated pores into that space just under the skin where women store what ultimately becomes a tolerable, but pungent, disgust with their own bodies. All to a banging playlist.
Lucy Dobson
Jenna Fincken
Leah Georges
Imani Jade Powers
Hannah Powell
Alex Reynolds
What else to see in the Festival
Christianna Mason (designer)
GBS Theatre
Royal Academy of Dramatic Art
Malet Street
WC1E 7JN
+44 (0)20 7908 4800
Getting here
By tube
Goodge Street Station: Northern Line 2 minute walk
Euston Square: Hammersmith and City, Metropolitan, Circle Lines
Tottenham Court Road: Central and Northern Lines
Russell Square: Piccadilly Line
By train
You can easily reach us by public transport links from London's major railway stations. The most accessible include Euston, King's Cross / St. Pancras and Waterloo