3 Winters by Tena Štivičić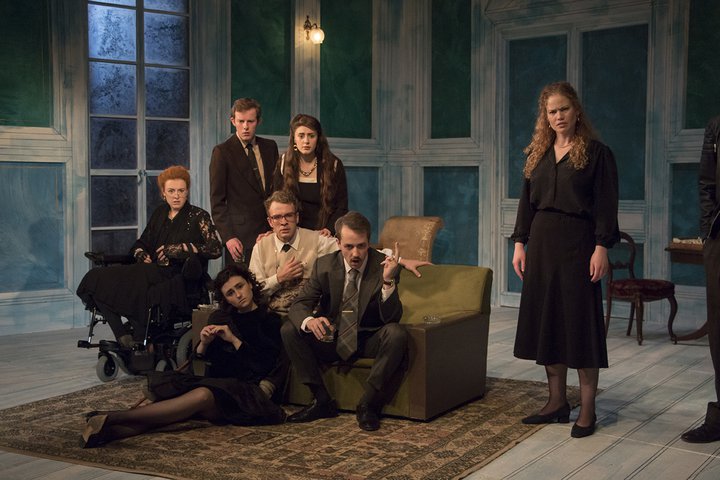 Tena Štivičić was inspired by stories from her own family to write 3 Winters, an epic family drama that moves between three alternating time periods and four generations of one Croatian family. From the 1945 victory of Tito's communist supporters, to the 1990 break-up of Yugoslavia, to 2011 and the brink of EU membership – the fortunes of the Kos family are entwined with that of their country as political upheaval mirrors familial struggles.
3 Winters premiered at the National Theatre in December 2014 and won the 2015 Susan Smith Blackburn Prize. Tena Štivičić's other works in English include Can't Escape Sundays, Perceval, Psssst, Two of Us, Goldoni Terminus, Fragile! and Fireflies. Her plays have been produced across Europe in both English and Croatian.
There will be a captioned performance on Friday 8 June, 7.30pm
Tena Štivičić is an award-winning Croatian playwright with her work performed across Europe. Her major English plays include Can't Escape Sundays, Perceval, Psssst, Two of Us, Goldoni Terminus, Invisible, Fragile! (also adapted for BBC Radio 4) and Fireflies. She was nominated as one of the 50 most promising young writers in Great Britain on an initiative launched by the Royal Court Theatre and the BBC. She is also a successful writer for television and film She is currently adapting her play Invisible into a feature film.
Eleanor Rhode is a freelance theatre director and Associate Artist for HighTide. Her recent work includes the critically acclaimed world premiere of Boudica for the Globe Theatre. In 2009 she cofounded Snapdragon Productions to bring neglected and unknown works to new audiences; work for Snapdragon includes Toast (UK tour/New York, nominated for Best Touring Production, 2016 UK Theatre Awards) and the world premiere of Teddy (Best New Musical, 2016 Off West End Awards).
Update from our props department: Lisa Martin
On the props list was a mountain of keys to sit on one of the desks. The problem was, we simply did not have enough keys to make a mountain – maybe a small hillock, but nothing bigger. So I came up with the idea of creating the illusion of lots of keys instead: we took a big bowl, lined it with clay, then used a few different keys to press key-shaped impressions into the clay – making it look like hundreds of keys all piled together. Once we had poured plaster in, suddenly we had our desired mountain!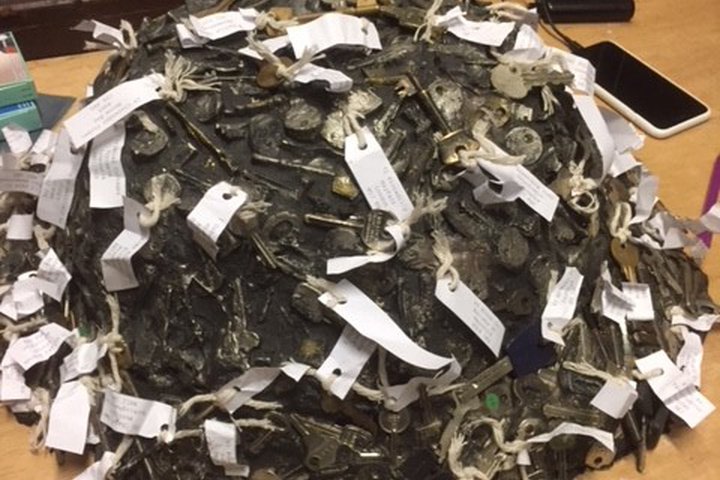 Jerwood Vanbrugh Theatre
Royal Academy of Dramatic Art
Malet Street
WC1E 7JN
+44 (0)20 7908 4800
Getting here
By tube
Goodge Street Station: Northern Line 2 minute walk
Euston Square: Hammersmith and City, Metropolitan, Circle Lines
Tottenham Court Road: Central and Northern Lines
Russell Square: Piccadilly Line
By train
You can easily reach us by public transport links from London's major railway stations. The most accessible include Euston, King's Cross / St. Pancras and Waterloo