Our Access and Participation fund supports a programme of activities that open up pathways into higher education for individuals from communities that are under-represented in the arts.
Help us to
Encourage applications from diverse candidates, particularly from working-class and lower-income families, Black, Asian and Minority Ethnic (BAME) backgrounds, communities beyond the South East of England, and people with physical and sensory impairments.
Ensure full-time training is accessible to students and practitioners from all backgrounds.
Increase diversity across the Academy and affect change in the industry in which our students gain employment.
Thank you to everyone who donated to the Big Give Christmas Challenge. In 2020 we raised over £50,000.
The Big Give is an annual match funding platform that brings together individuals, charities and philanthropists to make a real impact and its annual Christmas Challenge means we will be able to double donations from our supporters in the first week of December. It is a much-loved campaign that we undertake annually. This year, we are building on the successes of previous years and have increased our target. All money raised during this period will support RADA's access and participation projects.
Shakespeare for Young Audiences
Staged by second-year actors and technical students, three abridged productions of Shakespearean plays are specifically crafted to tour state schools, reaching 13-16 year-old pupils in communities with limited exposure to the arts. The productions are accompanied by student-led workshops and seminars, increasing access to performance in education.
1,500 pupils attended Shakespeare for Young Audiences performances in 2019.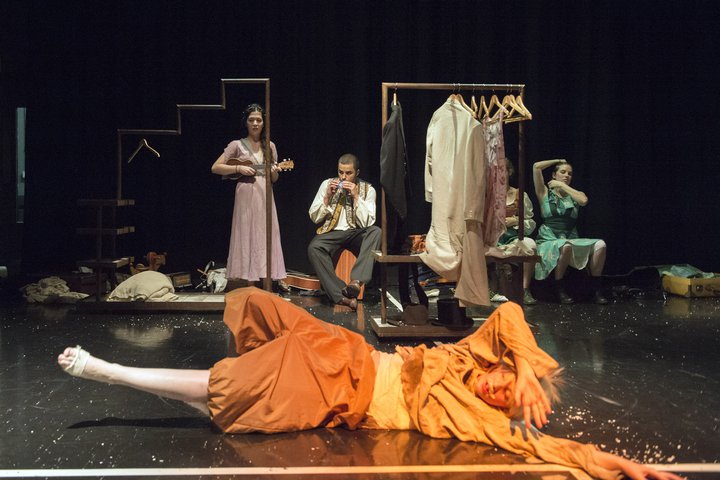 RADA Youth Company: Acting and Technical
Our youth company provides opportunities for young people aged 16-20 to experience conservatoire-style drama training, as part of a supportive group of like-minded members. In 2019 we took our Youth Company online to create a digital space for members to get creative and analytical.
Youth company members have gone on to be selected for RADA and other established drama schools.