Winter Shorts - Shapeshifting: Online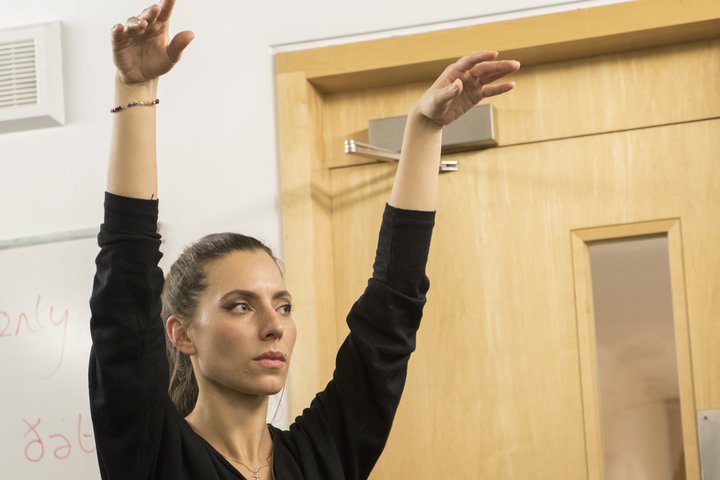 Shapeshifting invites you to explore an essential aspect of acting - transformation.
Extend your vocal and physical expression by immersion in the rich world of the Archetypes: Hero, Mother, Child, Maiden, Fool, Trickster, Crone, Devil, Lover and Death. This unique course is led by RADA tutor Peta Lily, a director, theatre maker and performer specialising in physical and vocal expression.
Previous experience is not necessary – you need only a separate device to play music and a safe space to move in.
Course dates - Shapeshifting
Choose between:
Week one
Monday 12 Oct until Friday 16 Oct, evenings 7-8.30pm.
Or week two
Monday 2 Nov until Friday 6 Nov, evenings 7-8.30pm.
Or week three
Monday 9 Nov until Friday 13 Nov, evenings 7-8.30pm.
About RADA's Winter Shorts
RADA's Winter Shorts is a set of nine online acting courses, designed to challenge and inspire.
Delivered by tutors from RADA's acting faculty, you can book all nine courses, or each one separately.
Please note: All courses are non-refundable and non-transferable. All classes begin promptly and latecomers may not be admitted.
Even though we're working through screens, participants should wear loose and comfortable clothing and be prepared to remove their shoes.