Winter Shorts - The Crucible: Online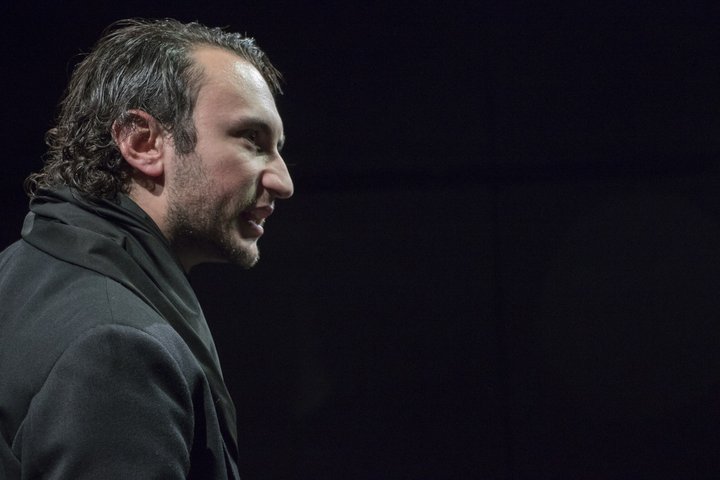 Enjoy unpacking this wonderful play, guided by a RADA tutor.
The Crucible
"Are you now or have you ever been a member of the Communist party?" These were the chilling words of the House Committee on Un-American Activities hearings in 1950s America. Playwright Arthur Miller was himself a victim; and RADA tutor Salvatore Sorce, investigates Miller's blistering response to the menace of state terrorism. Contributing will be RADA graduate, Syrus Lowe, who recently played Reverend Parris in a radical and much-acclaimed production of The Crucible at the Yard Theatre.
This short course will fascinate anyone interested in just what makes a 'great play' great. No specialist knowledge is required, but you should be prepared to read portions of texts, as these courses are both practical as well as discursive; and the "act of acting" will play a key part in discovering the way the plays work.
Reading material
In advance of the course starting, please ensure you have read a copy of the play, and have one to hand during the course. You may wish to purchase The Crucible (Student Editions) Paperback – 30 April 2010, by Arthur Miller.
Course dates - The Crucible
About RADA's Winter Shorts
RADA's Winter Shorts is a set of ten online acting courses, designed to challenge and inspire.
Delivered by tutors from RADA's acting faculty, you can book all ten courses, or each one separately.
Please note: All courses are non-refundable and non-transferable. All classes begin promptly and latecomers may not be admitted.
Even though we're working through screens, participants should wear loose and comfortable clothing and be prepared to remove their shoes.