Shapeshifting: Online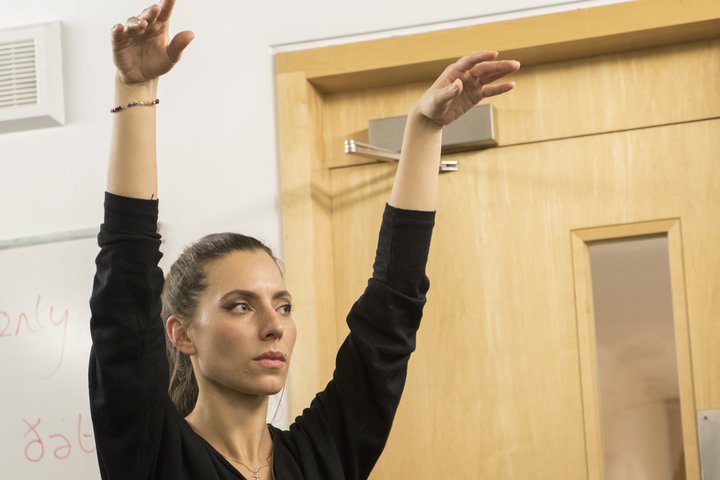 Shapeshifting invites you to explore an essential aspect of the actor's craft – that of transformation.
Extend your vocal and physical expression by immersion in the rich world of the Archetypes: Hero, Mother, Child, Maiden, Fool, Trickster, Crone, Devil, Lover and Death. This inspiring course is led by RADA tutor Peta Lily, a world-renowned director, theatre maker and performer specialising in physical and vocal expression.
Previous experience is not necessary – you need only a separate device to play music and a safe space to move in.
Entry requirements
No audition/some selection possible.
Applicants have to be 18+. However, there is no upper age limit on this course, therefore we encourage applications from everyone over 18.
Who is this course suitable for?
No need for prior experience.
Actors or directors looking for new approaches.
Those looking to free their physical expression.
Your booking confirmation will be sent by email. There is no box office collection available.
If you have questions relating to your booking, please email boxoffice@rada.ac.uk
You may also be interested in
Why not enjoy another short course that focuses on the mind and body, which can be booked alongside this one?
Choose from:
Please note: All courses are non-refundable and non-transferable.
All classes begin promptly and latecomers may not be admitted.
Even though we're working through screens, participants should wear loose and comfortable clothing and be prepared to remove their shoes.