Shakespeare's Soothing Sonnets: Online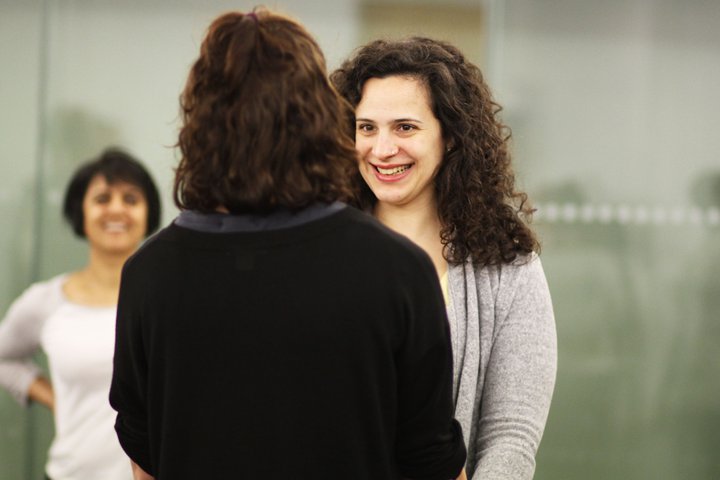 Access your creativity in new and exciting ways with this unique short course that focuses on the mind and body, illuminating an aspect of the actor's art.
Explore Shakespeare's sonnets on a unique online short course that invites you to engage with these enduring works in new and exhilarating ways.
Join RADA tutors Brigid Panet and Katya Benjamin as they gather around the virtual hearth, sharing some of Shakespeare's most evocative and pleasing sonnets.
Brigid Panet has been a member of the RADA faculty for over 20 years. Her book, Essential Acting (2009, 2015) was published by Routledge. Explore the sonnets with Brigid as she provides "translations'' of the poems; outlining their historical context; and exploring the complex relationships inherent within them.
Katya has been on the faculty of RADA since 1986, teaching group Alexander Technique, movement and physical performance on the BA (Hons) Acting, and Short Courses. On Shakespeare's Soothing Sonnets, through a gentle physical releasing with Katya, discover how your own voice can lend life to these timeless verses.
Your booking confirmation will be sent by email. There is no box office collection available.
If you have questions relating to your booking, please email boxoffice@rada.ac.uk.
You may also be interested in
Why not enjoy another short course that focuses on the mind and body, which can be booked alongside this one?
Choose from:
Please note: All courses are non-refundable and non-transferable.
All classes begin promptly and latecomers may not be admitted.
Even though we're working through screens, participants should wear loose and comfortable clothing and be prepared to remove their shoes.
In line with academy policy, please note that no recordings of online courses will – or may – be made.