Shakespeare Silver Award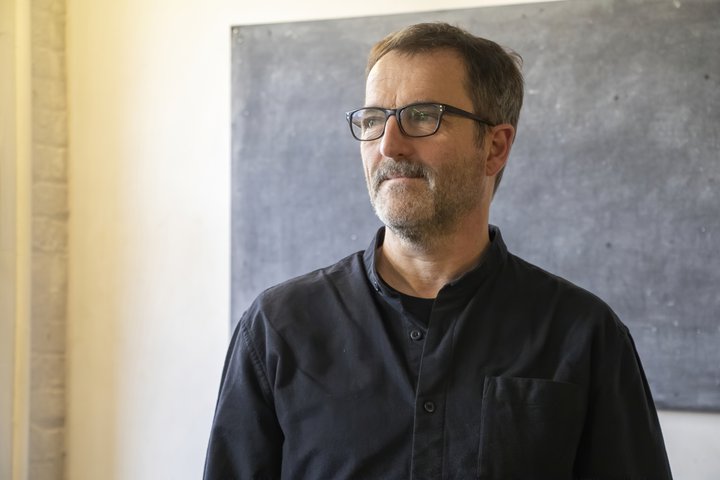 Shakespeare Awards offer the opportunity to work one-to-one with a RADA tutor to present a speech, sonnet or scene from Shakespeare and get personal feedback to develop your skills and inspire your acting.
Continue your Shakespeare Awards journey by performing, as an individual, a speech from the list we provide and a sonnet of your choice. Alternatively, in pairs, you present a scene you have chosen from the list we provide and a sonnet of your choice.
You should aim to have some awareness of all of Shakespeare's sonnets. For notes on understanding, we particularly recommend the Penguin Shakespeare's Sonnets edited by John Kerrigan; and, for contemporary insights, Reading Shakespeare's Sonnets by Don Paterson. However, the sonnets sequence is readily available in most Complete Works and in many separate editions.
During the assessment
Individuals:
You and the RADA assessor meet for a 30-minute one-to-one session, either online or in-person.
First, you perform one of the set speeches (see below). The choice of speech is up to you, and is not limited by gender.
You and the assessor then work together. The assessor will ask you questions about the play from which the speech is extracted.
You then perform your speech again.
This process is then repeated with the Shakespeare sonnet that you have chosen yourself.
Pairs:
You, your partner and the RADA assessor meet for a 60-minute one-to-one session, either online or in-person.
First, you each perform one of the set scenes (see below). The choice of scene is up to you, and is not limited by gender.
You, your partner, and the assessor then work together. The assessor will ask you questions about the play from which the scene is extracted.
Finally, you perform your scene again.
Each candidate will then perform one of Shakespeare's sonnets, chosen by themselves.
You and the assessor then work together. The assessor will ask you questions about why you have chosen that particular sonnet.
Finally, you perform your sonnet again.
Requirements
You need to have gained your Shakespeare Bronze Award before you apply for Silver.
Speeches
Download the set speeches here
Scenes
Download the set scenes here
Marking
Individuals are marked separately and not as a pair. You must obtain 40 marks out of a maximum of 70. Marks are used to ensure the fairest assessment of a candidate. You are not told your marks. Feedback is only given if you fail the assessment.
After the assessment
You will receive your result and a certificate by email within one month.
You need to have gained your Shakespeare Bronze Award before you apply for Silver
Assessment time: 30 minutes or 60 minutes for a pair
You must act from memory to gain your Award (without reading a script)
The next level to gain after completing the Silver Award is the Gold Award
Online

Saturday 11 March 2023 FULLY BOOKED
In-person at RADA

Saturday 1 April 2023 FULLY BOOKED
Complete the application form (including your preferred assessment dates) and email it to awards@rada.ac.uk. Alternatively, post it along with a cheque or card payment details, to: RADA, 62-64 Gower Street, London, WC1E 6ED.
Once we have processed your application, we will be in touch with you to confirm your place on the assessment day.
Read

here

This document sets out the terms and conditions between the Royal Academy of Dramatic Art ("RADA") and any individuals participating in the RADA Awards ("Awards"). You should read these terms and conditions carefully as it contains important information. These terms become binding on you when RADA receives your application for assessment under the Awards.These terms and conditions are binding as and when RADA receives your application for assessment under any level of the Awards. As part of your contract you agree to be bound by these terms, including the Regulations for the conduct of the Award listed below.Where the Awards are taking place at a host centre, you have a right to expect that the room will be suitable for purpose, with adequate space for movement and appropriate lighting, in accordance with RADA's regulations. If suitable space is not provided, then this is a matter between you and the host venue and RADA will not be held liable for the host venue's failure to provide you with appropriate space for assessment.RADA will provide assessors who meet its requirements for delivering the Awards and will provide assessment, feedback and tuition with reasonable care and skill.RADA may, on occasion, be compelled to change syllabus material, but it will not do so for individuals already booked for assessments.The result of the Assessment will be provided to candidates on the day. The Assessor's decision is final and RADA will only consider an appeal (in accordance with the Award regulations) if the proper process has not been followed, not on the grounds of the Assessor's professional judgment of your performance.RADA may from time to time revise the terms and conditions of the contract including the rules and regulations referred to in these terms and conditions in the following circumstances:

6.1 where RADA reasonably considers this to be necessary for the enhancement of its provision in the best interests of participants.
6.2 in circumstances which are caused by matters outside our control; and/or
6.3 in circumstances which reflect changes in relevant laws


All Award fees must be paid in full prior to any scheduled assessment. If fees have not been received at least 14 days prior to the assessment, it will not take place, but you may still be liable for costs associated with the assessment.Fees paid for Workshops and Assessments are non-refundable as a result of cancellation (subject to the provisions of clause 9 below)You have the right to cancel this contract under the Consumer Contract (Information, Cancellation and Additional Payments) Regulations 2013 within 14 days without giving any reason.The cancellation period will expire after 14 days from the day of the conclusion of this contract.10.1 The contract is governed by English law and subject to the jurisdiction of the English courts. However, if you are a resident of Northern Ireland you may also bring proceedings in Northern Ireland; if you are a resident of Scotland, you may also bring proceedings in Scotland; and, if you are a resident of any country in the EU, you may also bring proceedings in that country which is your national country.

RADA Awards: Regulations

These regulations apply to all candidates taking RADA Awards and any Centres offering the Awards.The RADA Awards are progressive and candidates must be followed in order. There is no limit on the number of times an individual candidate may take each level of Award, including repeating passed levels.Candidates must arrive on time for your Award assessment. Failure to arrive at the appropriate time, may lead to the assessment being cancelled, and the candidate will still be liable for the Award fees.Where the Awards take place outside of RADA's premises, the Centre hosting the Award must provide an appropriate rehearsal space. This must include adequate space for movement (including a suitable flooring), sufficient lighting for both practical work and for the Assessor to produce written notes, a table and chair, and water for the Assessor and candidates.Candidates should be suitably dressed for the assessment: wearing comfortable clothes and shoes, suitable for the practical style of the Award assessment, which give the candidate freedom to move and breathe without restriction. Though candidates may wear items that help them to "feel" their way into character, there should be no attempt at literal costuming.RADA expects candidates to behave towards the Assessor in a polite and respectful manner. Threatening or abusive behaviour will lead to the Assessment being terminated and no refund will be made.Right of Appeal: Unsuccessful candidates may only appeal against the outcome of an Assessment if they believe that:

6.1 that the candidate's performance was affected through extenuating circumstances that could not have been reasonably reported at the time of Assessment.
6.2 The Assessment was not conducted in accordance with the prescribed guidance.

Appeals against the decision of an Assessor should be made, in writing to the RADA Awards office awards@rada.ac.uk within fourteen days of the date of the assessment.The appeal will be investigated by a member of the Awards team not connected to the delivery of that particular Award or Assessment and the result communicated to the candidate. The Academy's decision in relation to this appeal will be final and there is no further right of appeal.

Further information for Candidates

RADA welcomes applications for Awards from people of all backgrounds. We encourage disabled people to make us aware of any particular access needs so that we can make reasonable adjustments and ensure you have everything you need to get the most out of your Award assessment and experience. Dyslexic applicants must submit a full report from a chartered educational psychologist with their application.Candidates should note that the RADA Awards are a developmental teaching tool stemming from the Academy's decades of offering drama training and not a formal qualification regulated by Ofqual. The Awards are not offered by RADA as preparation for or a requirement of entry to its full-time acting programmes: obtaining a RADA Award is in no way a qualification for RADA's 3-year acting degree course, as the processes of assessment are entirely unrelated; and admission to RADA's Foundation Course in Acting and BA (Hons) Acting is by audition.