Shakespeare Awards Workshops: Silver & Gold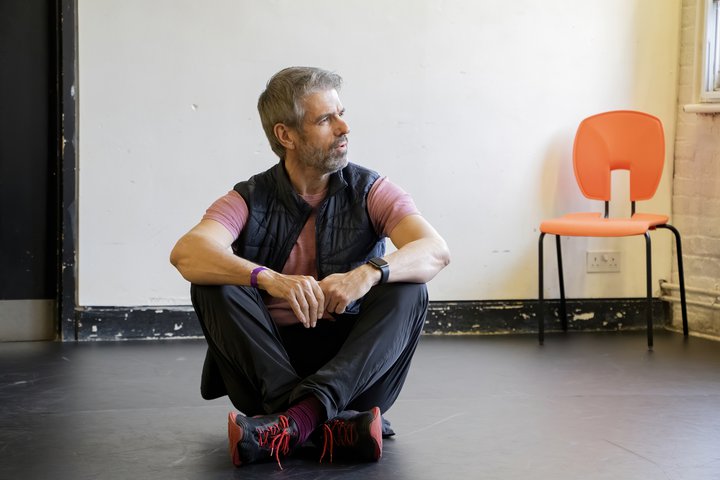 Interested in embarking on the next stage of your RADA Shakespeare Awards journey? Do you have your Bronze or Silver Award and need some encouragement as you contemplate Silver or Gold? Why not be guided by some first-class tuition from RADA's tutors.
Shakespeare Awards offer the opportunity to present a speech, sonnet or scene from Shakespeare to a RADA tutor and get personal feedback to develop your skills and inspire your acting.
This advanced workshop is tailored for those who already have their Bronze or Silver Award and want to progress to the next level of the Awards. Over three days, you will take classes in Voice and Physical Performance to equip you with some essential skills; and a workshop for rehearsing and developing your pieces with a member of the Awards team.
After a day's break, you will continue with classes and you will be assessed for your Awards by a member of RADA's faculty whom you have not met during the week.
You can join as an individual or as a pair, depending on which material you have chosen from the syllabus.
Part of our World of Shakespeare series of courses.
Entry requirements
No audition/some selection possible.
Please remember that, although there is no upper age limit, this is a physically demanding course. While any specific needs will be taken fully into account, participants must be reasonably fit.
Fluent, confident knowledge of the English language is essential.
Who is this course suitable for?
RADA Shakespeare Bronze or Silver Award holders who wish to progress.
Those wanting to deepen their knowledge and experience of Shakespeare.
Those interested in techniques of rehearsing classical text.
Frequently asked questions
Will I get a certificate at the end of the
course?
If your assessment is successful, you will receive the appropriate Award Certificate.
Does the course count towards university
credits?
There are no University Credits associated with this course.
What is the cancellation
policy?
Once you are accepted onto the course - you will receive full details of our cancellation policy. Once payment has been made, it is strongly recommended that all students insure themselves to cover the loss of fees in the event of illness, or accident for which the Academy cannot accept any liability.
What are the rules and regulations of the
Academy?
By participating in the course you undertake to conform to the General Rules and Regulations of the Academy.
Students must understand, conform, and adhere to the Academy's Health and Safety Procedures and Policies.
The Academy's Principal or Course Director shall, at their absolute discretion, have the right to terminate the course in respect of any student whose presence or conduct is in contravention of the same.
Fees are non-returnable once a student has started a course.
If, for reason of epidemic or national crisis, the Academy is compelled to close during the course, no fees can be returned or compensation be made for any period of tuition that may have been lost through the Academy's inability to carry out its work.
Friends or other persons who are not officially enrolled are not permitted to sit in on classes, rehearsals, or presentations.
All students are expected to wear the correct and appropriate clothing for each class.
Students are expected to maintain a professional standard of dress and hygiene at all times.
Photography or recording of any kind is strictly prohibited in the classroom areas without permission from the Academy's staff.
RADA does not discriminate against applicants on the grounds of sex, disability, ethnicity, or sexuality. We welcome applications from disabled people, and offer places solely on the basis of potential and suitability for the course. The school is housed in a recently-refurbished building which provides good access for wheelchair users.
Decisions made by the Academy regarding the selection of instructors, the allocation of students to study groups, the material for that study group, and any roles allocated are final and not open to negotiation.
It is important to note that the Academy does not accept responsibility for students beyond the scheduled teaching hours on the RADA premises.