Second Act: Online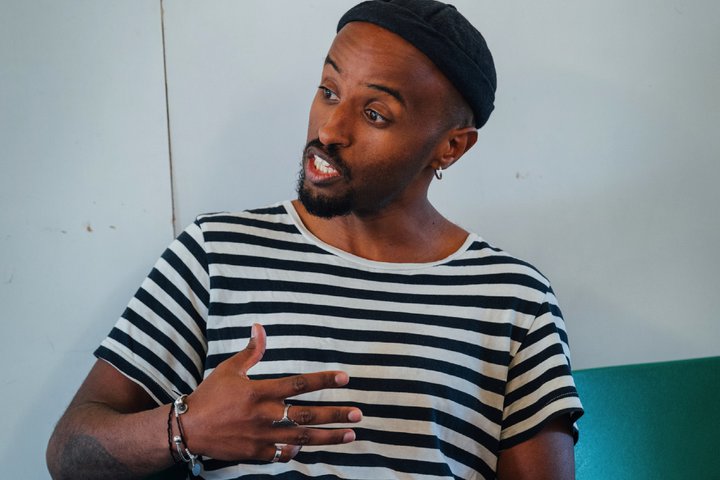 Second Act is a course designed to test your skills and "stretch the acting muscle" to the utmost.
You will rehearse Contemporary Text, as well as scenes from Restoration Drama, each with a dedicated director from the RADA faculty. There will be live, online presentations at the conclusion of both projects.
You will need to learn a Shakespearean monologue before the start of the course; and Geoff Bullen, RADA's Director of Short Courses, will work with you on this. There are also classes in Voice and Physical Performance, and a masterclass with RADA's Lead Acting Tutor John Beschizza.
This course is for people who want to surprise themselves by uncovering new possibilities in themselves and their work. It is not an undertaking for the faint-hearted but, as always with our courses, we combine rigorous teaching with generous support.
Entry requirements
Applicants must have already completed a RADA short course.
Applicants have to be 16+. However, there is no upper age limit on this course, therefore we encourage applications from everyone over 16.
Fluency in both written and spoken English is essential.
If, for any reason, the Course Director feels that you have not enough experience, your application will be unsuccessful.
Who is this course suitable for?
For those who have already completed a RADA short course.
Professionals and amateurs looking to develop their skills.
Those seeking a taste of more advanced training.
Student numbers for the course are kept deliberately small, in order to give you the benefit of working one-to-one with our expert teachers, and enabling us to tailor the course to the individual student. Detailed feedback will be a very important element of all the teaching.
The course is not a casual undertaking: total commitment to punctuality, discipline and preparation is required from every student.
Students should have some experience of performance, and be prepared to present material in front of other students.
Hours
Classes will generally take place between 2pm and 7pm (UK time).
Please note: All courses are non-refundable and non-transferable.
All classes begin promptly and latecomers may not be admitted.
Even though we're working through screens, participants should wear loose and comfortable clothing and be prepared to remove their shoes.
In line with academy policy, please note that no recordings of online courses will – or may – be made.