Fundamentals of Acting: Online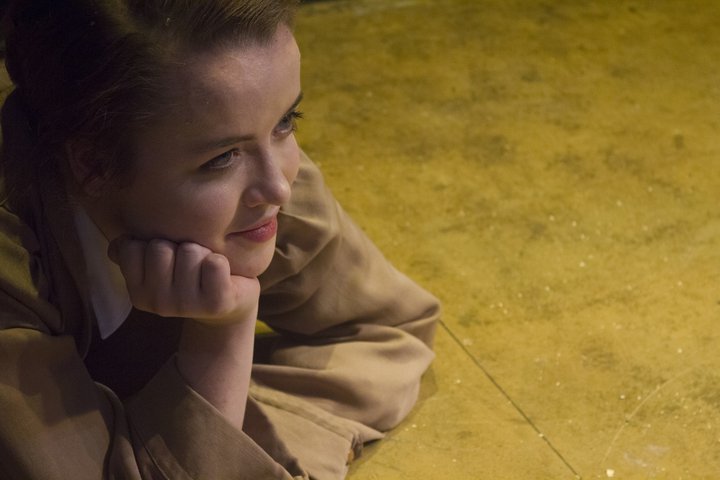 Fundamentals of Acting provides an intensive training over four weeks for anyone interested in learning the basics of acting, particularly those at the beginning of their acting journey who are thinking about going to drama school.
Taught by RADA's experienced drama tutors, you will learn the basic skills every actor needs to have in their toolkit, encompassing a range of aspects including acting technique, voice, movement and text analysis.
The course will give you a taste of what to expect from a conservatoire drama school training and prepare you for further actor training. If you're thinking of a career in acting, but for whatever reason you're not quite ready for drama school – or if you want to explore acting but you're not yet sure if you want to make the commitment to do a BA – this course will give you a solid grounding and an opportunity to develop your acting skills and expand your experience.
The online format also gives you the opportunity to train from the comfort of your own home. No matter where you are in the world, Fundamentals of Acting is open to you.
Classes include:
Movement/Yoga
Voice
Acting Technique
Text Analysis
Rehearsal Technique
Playwriting/Devising
Monologue Preparation
Acting for Camera
World Theatre
Entry requirements
Applicants must submit a recorded audition
Applicants have to be 18+. However, there is no upper age limit on this course, therefore we encourage applications from everyone over 18.
Fluent, confident knowledge of the English language is essential
Some acting experience is useful but not essential
Who is this course suitable for?
Actors who feel fairly confident in performing.
Suitable for anyone interested in learning the basics of acting.
Relevant for those wishing to improve audition/interview skills or who work in 'speaking professions'.
Please note that there is no student finance available for this course.
Choose from:
Monday 11 October to Friday 05 November
Or
Monday 15 November to Friday 10 December
You are required to email an application form, a headshot and a recorded audition tape to fundamentals@rada.ac.uk.
Follow these simple steps:
Read our self tape guidelines, here
Fill in the online application form here
Check that you have attached a headshot of yourself to your email
Submit your self tape by pasting the link in the body of your email
Ensure the subject line of your email is FOA, followed by your full name. For example: FOA: Jane Doe, and send to fundamentals@rada.ac.uk.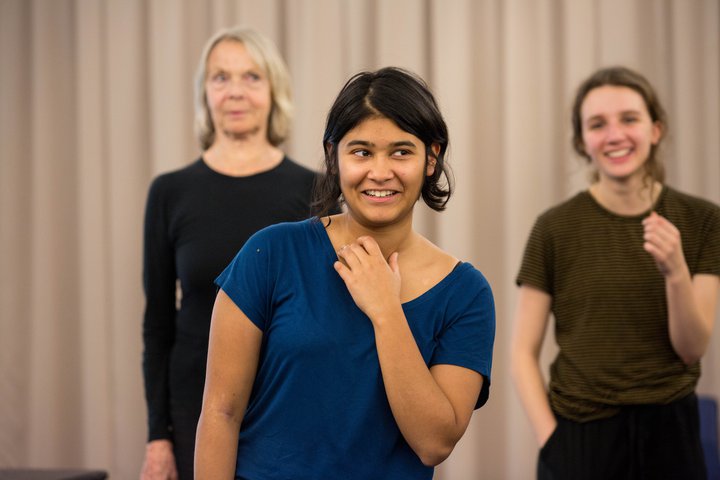 Please note: All courses are non-refundable and non-transferable. All classes begin promptly and latecomers may not be admitted.
Even though we're working through screens, participants should wear loose and comfortable clothing and be prepared to remove their shoes.
In line with academy policy, please note that no recordings of online courses will – or may – be made.
Frequently asked questions
Does the course count towards university
credits?
We do not offer university credits.

In the case of students who are attending courses at universities in North America (or elsewhere), it is a matter for each university or college to decide whether to include Fundamentals of Acting: Online as part of their students' accreditation process.
Rules and regulations of the
Academy
All students participating in the course must undertake to read and adhere to the General Rules and Regulations of the Academy.
The Academy's Director or Course Director shall, at their absolute discretion, have the right to terminate the course in respect of any student whose presence or conduct is in contravention of the same.
Friends or other persons who are not officially enrolled are not permitted to sit in on classes, rehearsals or presentations.
Students must understand, conform and adhere to the Academy's Health and Safety Procedures and Policies.
All students are expected to wear the correct and appropriate clothing for each class.
Students are expected to maintain a professional standard of dress and hygiene at all times.
Fees are non-returnable once a student has started a course.
Photography or recording of any kind is strictly prohibited in the classroom areas without permission from the Academy's staff.
RADA does not discriminate against applicants on the grounds of sex, disability, ethnicity or sexuality. We offer places solely on the basis of potential and suitability for the course.
Decisions made by the Academy regarding the selection of instructors, the allocation of students to study groups, the material for that study group and any roles allocated are final and not open to negotiation.
It is strongly recommended that students insure themselves to cover any medical or transport costs and loss of fees in the event of illness or accident for which the Academy cannot accept any liability.
If, for reason of epidemic or national crisis, the Academy is compelled to close during the course, no fees can be returned or compensation be made for any period of tuition that may have been lost through the Academy's inability to carry on its work.