Advanced Scene Study for Actors: Online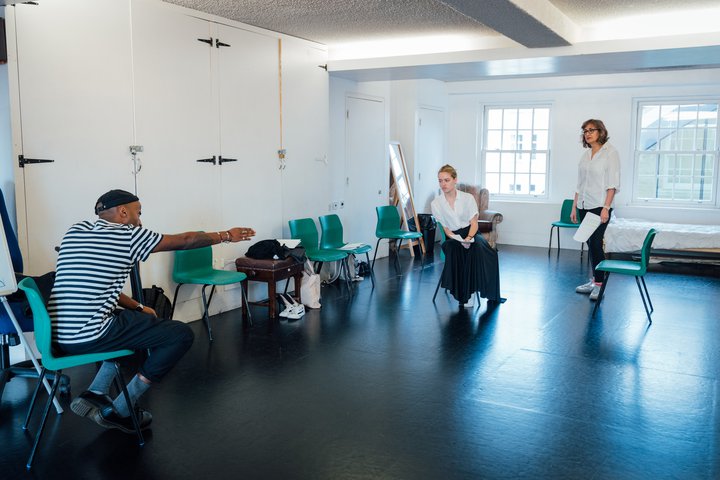 Building on the basic principles of practitioners such as Constantin Stanislavski and Sanford Meisner, participants will have the opportunity to consolidate these techniques through the practical exploration of text, whilst will also developing a more robust rehearsal methodology.
This course is most suitable for students who have previously completed one of our other 10-week/Intensive courses."
This is a practical course; however, some preparation/reading will be required between classes.
Entry requirements
20+.
There is no upper age limit.
RADA tutors lead the classes.
Prior to the class, you will be contacted with login details, along with any specific text, materials or instructions as required.
Number of places
Places for this course are limited to 12; to avoid disappointment please book early.
Choose from:
6 May - 8 July (Thursday evenings, 6.30-9.30pm)
Or
8 May - 10 July (Saturday mornings, 10am-1pm)
Or
8 May - 10 July (Saturday afternoons, 2-5pm)
Your booking confirmation will be sent by email. There is no box office collection available.
If you have questions relating to your booking, please email boxoffice@rada.ac.uk
Please note: All courses are non-refundable and non-transferable.
All classes begin promptly and latecomers may not be admitted.
Even though we're working through screens, participants should wear loose and comfortable clothing and be prepared to remove their shoes.
In line with academy policy, please note that no recordings of online courses will – or may – be made.