Advanced Scene Study for Actors: online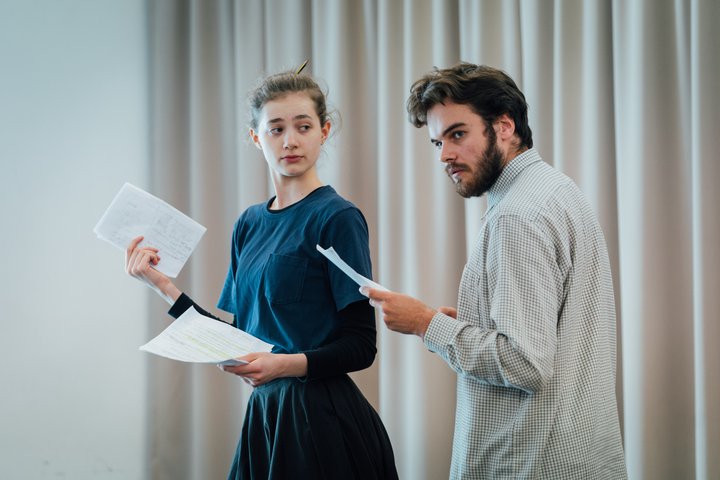 Develop stronger rehearsal methods and consolidate your acting technique through in-depth work on scenes.
This 10-week course is a more advanced and intensive form of Scene Study for Actors and is aimed at those with a higher level of experience. It is particularly suitable for those who have previously completed our Scene Study for Actors course.
Building on the basic principles of practitioners such as Constantin Stanislavski and Sanford Meisner, you will work both collectively and in small groups to analyse and rehearse specific scenes from various texts, culminating in a sharing of the scenes you have prepared.
Some preparation/reading will be required between classes.
What will I learn on this course?
Build confidence in text analysis
Hone rehearsal practice
Work with more nuance and specificity .
Entry requirements
No selection: There is no selection process for this course, if you feel this course is suitable for you and have read all the information on this webpage, then please proceed to booking.
Participants must be over 18 and have fluent, confident use and knowledge of the English language.
Who is this course suitable for?
Actors who are fairly confident in performing.
Actors or directors looking for new approaches.
25 January – 29 March 2023 Thursday evenings, 6.30pm - 9.30pm
Your booking confirmation will be sent by email. There is no box office collection available. If you have questions relating to your booking, please email boxoffice@rada.ac.uk.
Prior to the class, you will be contacted with login details, along with any specific text, materials or instructions as required.
Please note: all courses are non-refundable and non-transferable. Due to the structure of the course, full attendance is required.
Frequently asked questions
Will I get a certificate at the end of the
course?
No. A Certificate of Completion is not available for this course. At the discretion of RADA Short Courses, a letter or email may be available, providing attendance has been fulfilled, and the student has adhered to Rules and Regulations of the Academy (see below).
Does the course count towards university
credits?
There are no University Credits associated with this course.