Intensive Text and Performance (stage 4, Saturdays)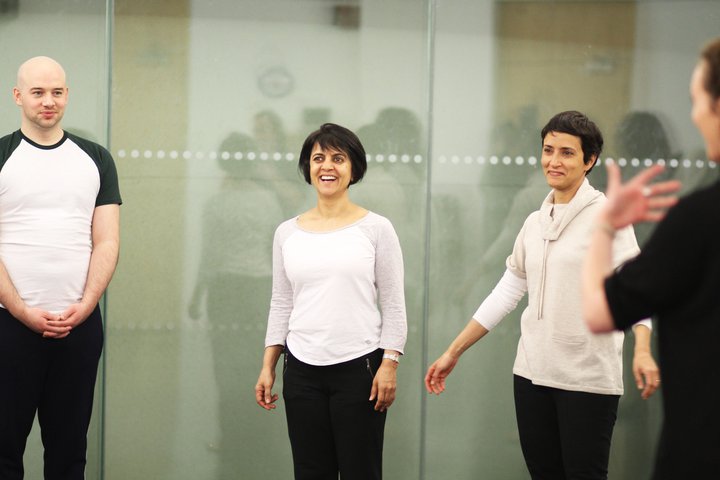 This exciting new course examines a diverse range of texts (Contemporary, Realist and Classical) from the actor's point of view. By utilising the acting techniques of practitioners such as Stanislavki, Meisner and Hagen, scenes will be explored practically with the aim of developing a robust rehearsal process.
20+. The course is for over 20s.
A RADA tutor leads the course.
Places on this course are limited to 16 people and it is frequently oversubscribed. To avoid disappointment please submit your application early.
Applying for a stage 4 course
You must have completed a stage three or four course before submitting an application for this course. Alternatively, applicants with extensive previous experience/professional actors may give details. RADA reserves the right to recommend a stage is repeated before progressing.
Please note: All courses are non-refundable and non-transferable. All classes begin promptly and latecomers may not be admitted. Due to the structure of the course, full attendance is required.
Please be advised that under no circumstances may food or drink (including chewing gum) be consumed in any of our workspaces – this does not include water. Participants should wear loose and comfortable clothing and be prepared to remove their shoes.
Applications closed.
Contact
Michelle Chadwick
RADA, 62-64 Gower Street, London, WC1E 6ED
Or email michellechadwick@rada.ac.uk
Successful applications will receive notification by email with instructions on how to pay.