Elders Company and masterclasses
Elders Company
We have a resident theatre company for people over the age of 60.
The Elders Company meets weekly for a year (January - December) during term time. The Company has workshops with RADA tutors, developing dramatic skills and abilities. They also work with a commissioned writer and stage a production in one of RADA's theatres in December.
The Elders Company is not for professional actors. It is a community initiative designed for people who are interested in developing drama skills in their retirement.
For more information please contact yourstudentexperience@rada.ac.uk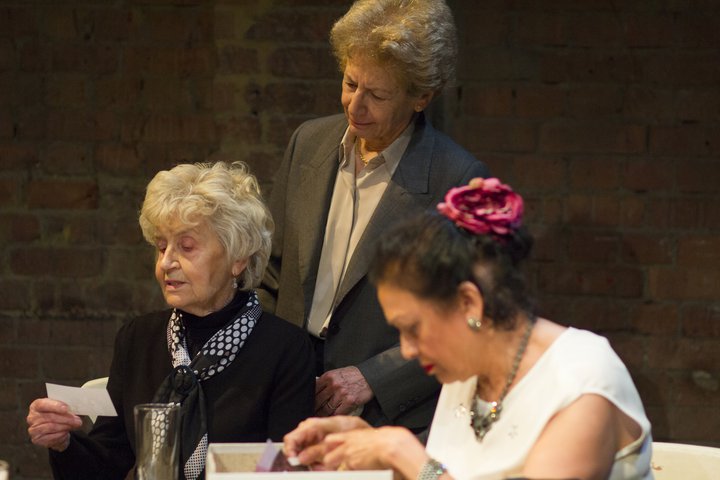 Masterclasses
We offer monthly one-off workshops, based on different topics from singing to Shakespeare. For non-professional actors over 60, and no experience necessary.
During these workshops, participants will be given the opportunity to experience a range of different different topics; from Shakespeare to voice, puppetry to Alexander Technique, each workshop will be led by a different RADA tutor on a variety of subjects.
These workshops are self-contained, 2.5 hour sessions, giving participants the opportunity to come along on a date that suits them. Workshops are £10 each.
Next dates for masterclasses will be available soon, please check back here.