Maisie Robinson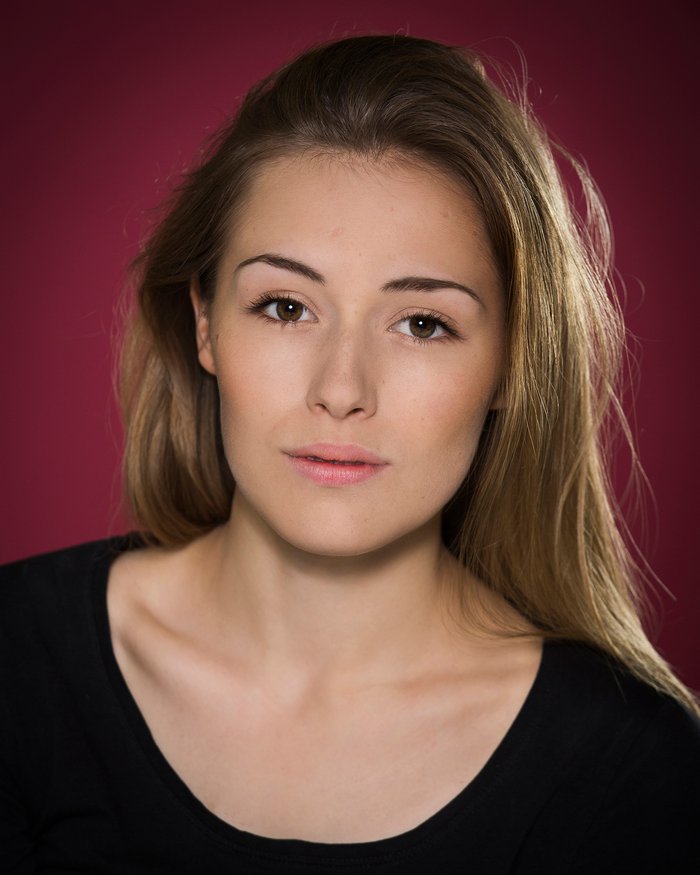 Productions whilst at RADA
Laina


Mr Puntila and His Man Matti directed by Simona Gonella

Telephonist


Mr Puntila and His Man Matti directed by Simona Gonella

Euphranea


The Broken Heart directed by Iqbal Khan

Hortense (Hortense Said: 'I Couldn't Care Less!', 1916)


Chez Feydeau directed by Geoff Bullen

Actress / Tart


Strictly Round (radio play) directed by Jeremy Mortimer

Sarah


Gloria (short film) directed by Edward Hicks

Nurse / Faye / Agency Nurse Matilda


States of Mind (radio play) directed by Jeremy Mortimer
Snake


The Coast of Coromandel (radio play) directed by Jeremy Mortimer

Karen / Sally


No One Sees the Video directed by Matthew Monaghan

Brabantio


Othello directed by Gary Lagden

Cressida


Troilus and Cressida directed by Philip Cumbus

Alpieu


The Basset Table directed by Annie Tyson

Cassandra


Agamemnon directed by Andrew Mulligan
Iago
Othello
by William Shakespeare
Stage Combat (BASSC); Best Scene, RADA Prize Fights 2015;
Good ear for accents: RP, General American, Southern American, South African, Yorkshire;
Singing: Soprano;
Dance: Period, Flamenco, Jazz, Ballet;
Languages: French (intermediate);
Sports: Skiing, tennis, horse riding, swimming, waterskiing;
Clean, full driving licence.
Foundation Year in Acting at Guildford School of Acting;
member of the Yvonne Arnaud Youth Theatre. Mole, Wind In The Willows, Edinburgh Festival and Sarafina, His Dark Materials, Yvonne Arnaud Youth Theatre, both directed by Adam Ford.
Baking, travelling, yoga, documentaries.